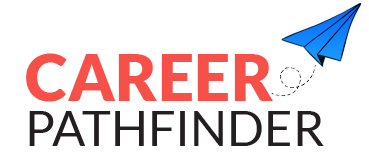 Years of career data put to work for your future!
CAREER DATA SPANNING 30 YEARS
Our data scientists analyzed over 500,000 LA County employee records from the past 30 years and transformed them into the unique Career PathFinder tool. This tool will help point your career in the right direction.
DISCOVER YOUR BEST CAREER PATH
Our interactive tool helps you explore the actual paths employees have taken during their County careers. We've analyzed various career data points like promotions, salary differences, and more to give you exactly what you need to plan a meaningful career with LA County.
HOW IT CAN HELP YOU
With most things, the more you know, the better your decisions will be. The Career PathFinder empowers you to make better decisions about a County career by being transparent about probable and possible career progressions.
Watch this video for a quick walkthrough
The Career PathFinder is made possible with funding by the County of Los Angeles Quality and Productivity Commission.
READY TO GET STARTED?
Find your unique path with the Career PathFinder and get your career moving with the County of Los Angeles!
LAUNCH
CAREER PATH STATISTICS
Keeping you in the know about recent travels*
I like to know where I am going, and I wanted to plan out my next five career moves. The Career PathFinder helped me get a real start on my career planning.

Administrative Intern
I applied for Staff Analyst not really knowing too much about the County, so I explored the Career PathFinder to learn about career ladders. I was so amazed at all of the different paths from Staff Analyst.

External Applicant
I thought that Staff Assistant might be a good role for me, but I didn't know if anyone holding my position had ever made that move. It was really eye-opening to see that others indeed had, and that there were so many other paths employees had taken from my current position.

Typist Clerk
I knew I wanted to be an IT Manager at some point in my career, but I didn't know the different paths to get there. The Career PathFinder helped me find those paths, some of which I didn't even know were possible!

IT Technician